About Cylance
Cylance develops artificial intelligence to deliver prevention-first, predictive security products and smart, simple, secure solutions that change how organizations approach endpoint security across the enterprise. Cylance helps combat the most notorious and advanced cybersecurity attacks.
---
The Cylance Difference
Cylance solutions and AI-driven technology provide predictive, pre-execution defense for endpoints against new and existing threats.

Cost-Effective Protection
AI-based protection saves you time and money with no daily scans to bog down performance or requirements to install and maintain solutions.
AI and Machine Learning for Security
Artificial intelligence and its sub-discipline machine learning have the ability to extract extraordinary security insights by applying advanced algorithms to data.
The Competitive Edge
See what makes Cylance and its machine learning solutions stand out against other competitors when it comes to endpoint protection.
Deliver Provable Prevention
Achieve, maintain and monitor prevention in your environment without straining your IT team or budget. Through Cylance's consultation services, you can connect with ThreatZero experts to help optimize and implement new security solutions with little to no risk of downtime or disruption.
---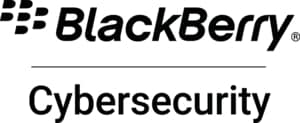 ---