About Hewlett Packard Enterprise
Spanning the cloud to the data center to workplace applications, Hewlett Packard Enterprise's technology and services help customers around the world make IT more efficient, more productive and more secure.

---
HPE Payment Deferral
HPE Financial Services is focused on helping alleviate some of the strain felt by businesses as they navigate the current business reality. A variety of financial and asset lifecycle options are immediately available to address the most pressing challenges facing our customers. 
Generate Cash from Existing Assets
Match Payments to Production
Relieve Capacity Strain or Delivery Delays
Acquire now and pay later. Take advantage of 90-day delayed payment structure to help ease tight budgets. 
---
A New Compute Experience
Experience a new generation of capabilities powered by Gen10 servers that offer customers accelerated applications and business insights.
---
HPE Gen10 Server Security
720 million hack attempts occur every day. Keep your system safe. HPE Gen10 servers offer an innovative approach to security with infrastructure as a defense.
---
Enjoy Limited Time Savings on Bestselling HPE Servers
Act now and get instant rebates on select HPE servers.

HPE Nimble Storage
Leverage predictive flash storage to bring greater efficiency to your organization.
---
Store More With HPE Primera and HPE 3PAR
Find out how HPE Primera and HPE 3PAR All-Flash arrays can simplify your storage and workload environment while reducing the cost and footprint of flash media.

HPE Hybrid IT
Transform your business with cloud migration and management solutions.
---
Upgrade Infrastructure to HPE SimpliVity
Learn more about the benefits of upgrading and converging your infrastructure with HPE SimpliVity.

---
HPE Synergy
Get an introduction to HPE Synergy and see how you can simplify operations, reduce TCO and position your infrastructure for the future.
HPE GreenLake Flex Capacity
HPE GreenLake helps you balance IT flexibility and cost on-premises control and pay-per-use economics.
---
HPE Proactive Care
Provide reactive and proactive services for your IT team and your devices. Make maintenance easier with enhanced support and tailored incident and revision reports.
---
HPE PointNext Services and Infosight
Combine powerful AI and machine learning capabilities enabled by HPE InfoSight with the intelligence of HPE Pointnext Services for an improved support experience.
---
HPE Focus Solutions: Windows EOS
With end of support coming soon, customers still running Windows Server 2008 face increased threats like cybercrime, loss of support, rising costs and limited options for cloud computing. Migrate today to Windows Server 2016 or Windows Server 2019 on HPE Gen10 Servers. Read Solution Brief (PDF).
---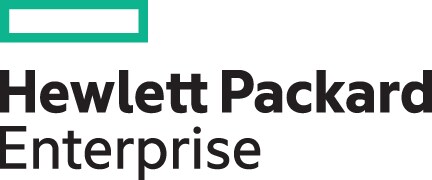 ---