About IBM
IBM offers a large and diverse portfolio of products and services including security, analytics, artificial intelligence and hybrid cloud computing.
---
IBM Security
Savvy companies know that in today's data-driven, highly distributed world, there are serious threats that must be addressed head on. IBM Security delivers an integrated system of analytics, real-time defenses and proven experts so you can make strategic decisions about how to safeguard your business.
Detect Threats with IBM QRadar
IBM QRadar detects anomalies, uncovers advanced threats, offers visibility into security events and removes false positives.
---
Endpoint Protection on Mobile
Learn five key steps to better protect your corporate and employee data on mobile as you move toward GDPR compliance.
IBM SPSS Statistics Makes In-Depth Analysis Simple
IBM SPSS Statistics offers organizations the ability to do robust, in-depth statistical information analysis without doing any programming. Eliminate the risks that come with greatly expanding on the capabilities of traditional spreadsheets.
IBM Cloud Pak for Applications
IBM Cloud Pak for Applications is a containerized software solution for modernizing existing applications and developing new cloud-native apps that run on Red Hat OpenShift. This hybrid, multicloud foundation breaks down technology to make modernization faster and more secure.
Engage Your Audience
IBM Video Streaming is a cloud-based, online video platform and an end-to-end solution for broadcasting live or on-demand content to an external audience. Scale with peace of mind, deliver content anywhere on any device from a cloud based dashboard and utilize Watson AI to make your videos more engaging and functional.
Engage Your Workforce
IBM Enterprise Video Streaming easily delivers town hall meetings, training and department communications to employees everywhere. Power workforce engagement and collaboration through secure, internal facing video via a live and on-demand streaming platform that automatically updates and maintains new features.
---
IBM Cloud Pak for Multicloud Management
Get consistent delivery for event management, application and infrastructure management, and multicluster management — wherever your applications reside 
Cloud Object Storage
Maximize your data with cloud object storage, which provides a scalable platform designed to support data management and insights.
IBM Spectrum Protect Plus
Achieve instant search and recovery of virtual machines, databases and files from a single global catalog to simplify data recovery and VM access.
IBM Storwize V5030F
Deploy storage virtualization and flash performance in one affordable system.
 
IBM Power Systems: Your Unfair Advantage
IBM Power Systems are designed to deliver outstanding performance with modern, powerful and popular databases and analytics programs. 
Interested in learning more about an IBM solution or offering?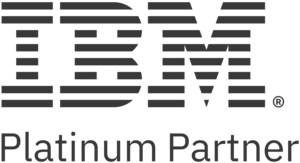 ---