About WatchGuard
WatchGuard develops multifunction security solutions that combine industry standard hardware, security features and policy-based management tools. WatchGuard provides easy-to-use protection for hundreds of thousands of businesses.
---
Multi-Factor Authentication Made Easy
WatchGuard's MFA solution is delivered entirely from the cloud and reduces network disruption and data breaches.
---
The AuthPoint Mobile App
WatchGuard's AuthPoint mobile app makes it easy to address security gaps on a cloud platform. Make each login attempt visible and accept or block user access with a simple push notification from your smartphone.
The Wi-Fi Buyer's Guide for the Small Business
Even when your business is small, you're always thinking big. Secure Wi-Fi is crucial to your success. Get a solution from WatchGuard that's built on convenience, security and high performance.
---
Secure, Cloud Managed Wi-Fi
Unlock the full potential of a WatchGuard access point with a powerful Wireless Intrusion Prevention System (WIPS) that brings you business-driven analytics and valuable engagement and marketing tools.
WatchGuard Network Security
WatchGuard offers a comprehensive portfolio of network security services, from traditional IPS, GAV, application control and web filtering, to more advanced services for protecting against ransomware.
---
Total Security Suite
Explore the full features and services offered in WatchGuard's Basic Security Suite and Total Security Suite and find the right fit for your organization.
Your Network Blind Spots
Whether you run a large-scale corporation or a small business, you need a tool that gives you clear insight into your network and doesn't bust your budget. Learn how to identify potential blind spots in your network security — and how to remedy them.
---
WatchGuard Dimension
WatchGuard Dimension is a cloud-ready network security visibility solution. It provides you with a suite of tools to identify key security issues and trends and helps you set up meaningful security policies across your network.
---

---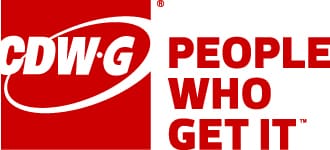 Copyright © 1996-2019 WatchGuard Technologies, Inc. All Rights Reserved.