OPPORTUN

IT

Y
CDW Managed Services let you focus on growth, not maintenance.
Trusted Managed Services for Your IT Infrastructure
The technology that supports your organization needs support of its own. And the more time your team spends keeping things running, the less time they have to move your organization forward.
At CDW, we can help you manage your most complex infrastructure and applications with holistic, secure solutions. We can tailor our services to your goals and identify the service level that meets your needs and budget. And with our experts focused on orchestration, your IT staff will have time to pursue initiatives that can give your organization an edge.
Give us a call at 800.800.4239 to learn more about CDW Managed Services.
WE GET SERVICES THAT DELIVER INNOVATION
See how CDW can design, orchestrate and manage technology services that put innovation to work to solve your unique challenges and capitalize on new opportunities.
CDW Managed Services in Action
Connectivity, Colocation and Managed Cloud Services
To reduce the burden on your staff and ensure business continuity, CDW leverages data centers that are cross connected to high-performing cloud solutions. These data center ecosystems are privately networked via Low Latency Transport to provide the performance and security your business requires. CDW wraps these world-class assets in our managed services to deliver a seamless experience through two Enterprise Command Centers.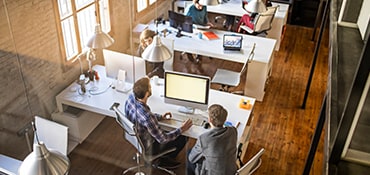 Connectivity Services
CDW works with more than 90 global telecommunications companies to help our clients connect their most critical communications, infrastructure, applications and workloads. We offer:
Global WAN, SD WAN and IP services
Custom fiber
Hosted VoIP/SIP
Low Latency Transport
Managed networks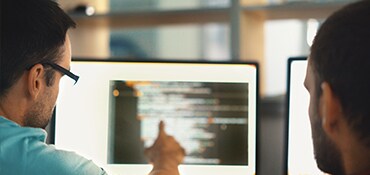 Colocation Center Services
With a global network of over 2,000 partner facilities, we help you take advantage of cloud computing regardless of your network or geographic requirements. We'll help you deploy and manage as much of the cloud environment, applications and experiences as you choose. You'll get:
Reliable, secure facilities with N+1 (or greater) redundancy with 99.99% up time, if required
Backup and disaster recovery
Managed hosting for IT infrastructure
Powerful high-density racks
High-performance network peering
Colocation services that scale from a single cabinet to an entire data center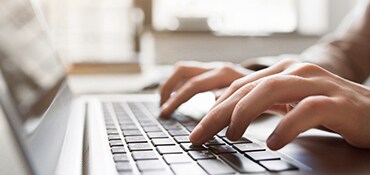 Managed Cloud Services
We specialize in migrating, integrating and managing cloud services so your organization can focus on its core mission rather than IT operations. We offer professionally managed services whether your infrastructure is on premises, in the cloud or a hybrid platform. We build custom solutions for:
Managed Services Customer Stories
We felt the need for data center agility and scalability for growth. Expanding our cloud use would also simultaneously help control costs.

Gary Flowers, ZeroChaos CIO
To achieve TaylorMade's vision of a scalable DR environment, we needed to look beyond colocation, so we focused on DR as a Service and cloud services.

Brent Strombom, CDW Cloud Specialist
Why CDW for Managed Services
Improve Performance
We can help you streamline operations throughout your organization. Our managed services team helps put the right people, process and tools in place so you can operate as efficiently as possible.
Reduce Risk
Avoid costly downtime with support where you need it most. Our experts will implement key policies and deliver 24/7 coverage to keep your systems running and reduce the risk of failure.
Promote Innovation
Free from the burden of everyday management tasks, your IT staff can focus on ways to create better experiences and move your organization forward with the latest technologies.
Call us at 800.800.4239 to learn more about CDW Managed Services.