Achieve Digital Workspace Transformation with a Free Collaboration Workshop
Request a custom workshop to create a comprehensive collaboration strategy focused on business outcomes.
Available free of cost, the Collaboration Workshop is designed to gain an understanding into how the line of business (LOB) users work and how they communicate and collaborate to achieve their business goals. This process allows us to determine the priority use cases and the critical collaboration experiences that should be improved.
After the workshop, you'll have a clear collaboration strategy that defines the expected end-user experience for every use case using your current technology investments as the foundation to build upon. Get more workshop details.
1. Preplanning Discussion
During your initial consultation, a collaboration consultant will learn more about your organization's needs and goals and answer any initial questions.
2. Proposal Recommendation
Based on the goals and requirements, the collaboration consultant will provide a custom solution proposal to fit your needs.
3. Engagement Preparation
Your collaboration consultant will work with you to develop a statement of understanding and work to align to the discussion and mutually agreed upon objectives and expectations. 
4. Execution of Service and Summary
You'll receive a detailed presentation and explanation of the findings and custom recommendations from the collaboration consultant.
The people we met at CDW were very knowledgeable. They understood the space and were very beneficial.
Rob Michuda, Wintel/Messaging Supervisor for Global Infrastructure Operations and Service, Tenneco
You could tell that CDW brought a lot of experience. They were well organized and planned everything out and executed extremely well.
Charlie Pope , IT/ IS manager for Coastal Beverage
We'll Help You Choose the Right Digital Workspace Solutions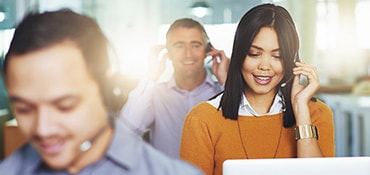 Our experts can meet with your teams and understand how they communicate and collaborate on a day-to-day basis. After looking into your current technology and investments, we will design relevant, effective solutions in the following areas:
Communications: telephony, video conferencing and conferencing solutions
Contact Center: contact center strategy, call recording, workforce management, analyics and more
Messaging: enterprise collaboration, instant messaging and email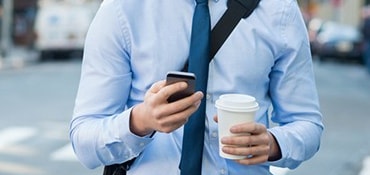 Our certified engineers will assess your network to make sure it is ready to accommodate additional data loads from mobile technoogy. After we've recommended a customized mobility solution, we'll guide you through the implementation, adoption and ongoing management of your new technology.
Connectivity: assessments of your wired and wireless network to optimize performance
Enterprise Mobile Management: device management, application and content management, custom app stores and mobile device policy definition
Mobile Devices: configuration, activation, procurement, provisioning and Device as a Service
Our consultants can help you define a productivity strategy that aligns with your business objectives and how your users work. We'll help you look beyond individual vendors and get an understanding of how technology aligns with your objectives and the day-to-day needs of your teams — now and in the future.
API Frameworks: Develop a strategy to build agile applications, deploy applications at scale and connect to other applications.
Content Sharing: Choose from top partners such as Box, Google Apps for Work and Office 365
Mobile Apps: mobile app development, custom app stores and mobile app strategy development
Request a free Collaboration Workshop to get started.
Speak to your account manager, or call 800.800.4239